St Brelade's Bay Hotel Spa
Overview
The spa team are dedicated to restoring beauty and balance through individual treatments and spa journeys, personalised for each individual guest by skilled therapists.
The spa's commitment to wellbeing focuses on holistic principles, combining ancient wisdom and modern expertise. The treatment menu offers an extensive variety of health and beauty-enhancing treatments to ensure that guests are nurtured, purified, pampered and relaxed.
Adjacent to the spa is the DW Health Club – a 1648m2 gym fully equipped with Technogym cardio equipment, an array of different resistance machines, free weights and a functional training area. With a private studio for classes and a separate studio for spin classes, you are sure to find what works best for you to help keep you motivated in working towards your fitness goals!
Equipment can be used solely or with the use of one of our in-house personal trainers who work with clients of all fitness levels from beginners to intermediates.
Contact
---
Opening Hours:
Monday to Saturday: 6:00am - 9:00pm
Sunday bank holidays: 8:00am - 6:30pm
+44 (0)1534 761122
[email protected]
St Brelade's Bay Hotel
La Route de la Baie
St Brelade  JE3 8EF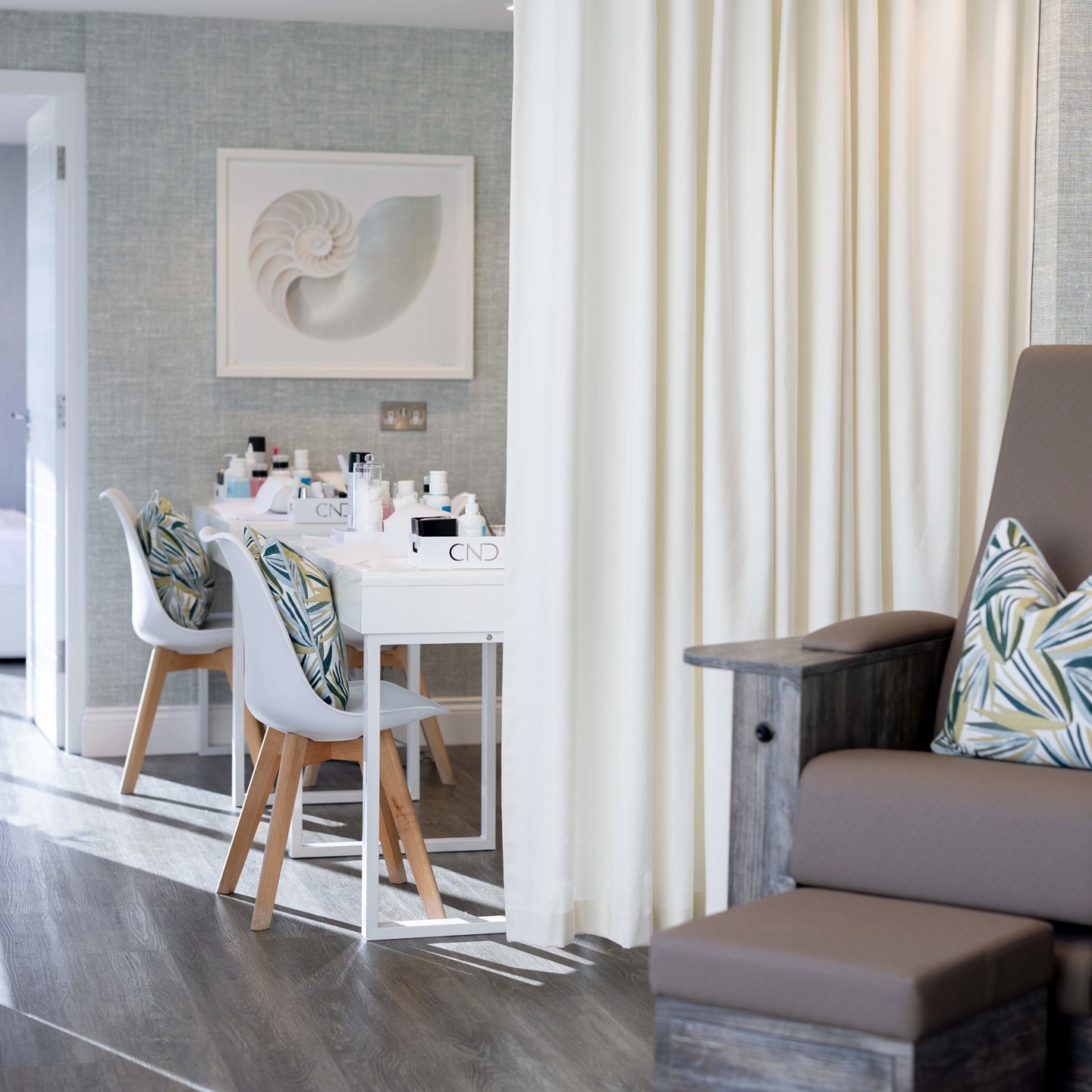 ESPA Inner Calm Massage
Quieten your mind, release tension and nourish your skin with this holistic, ultimately restorative experience. Personalised to your physical and emotional needs, carefully chosen aromatherapy blends relax, cleanse or energise, while advanced massage alleviates muscular pressure, soothes anxiety and invokes profound relaxation. Mind and body feel balanced, energy renewed and inner calm beautifully restored. Includes: Breathwork, full body aromatherapy massage, scalp massage with Rose Quartz Crystals.
60 or 75 minutes
View more & book
Intraceuticals Deluxe Atoxelene Oxygen Facial Treatment 
Get the best of both worlds! For even more remarkable results, combine with Atoxelene Treatment to instantly reduce the appearance of fine lines and wrinkles while tightening and firming for a more defined facial contour. This target treatment is the perfect, non-invasive alternative to Botox! Instantly firm, lift and plump your skin. This facial includes eye mask to reduce puffiness and dark circles, and lip mask to plump and give you a smoother lip contour.
75 minutes
View more & book
Caudalie Resveratrol Lifting & Anti-Wrinkle Facial
Resveratrol Lifting & Anti-Wrinkle Facial Specially created for skin that lacks firmness, contour and vitality. A stimulating roller massage visibly firms and redefines the contour of your face. The toning and lifting effects are immediate, your face appears sculpted and radiant with youth.
60 minutes
View more & book