The Atlantic Hotel
---
With sweeping views atop the scenic St Ouen's Bay, Afternoon Tea at The Atlantic Hotel feels a world away. In the summer, the hotel's poolside terrace is a spectacular setting to nibble away at the scrumptious cakes, scones and sandwiches. In cooler months, the hotel's sophisticated yet relaxed lounge is a lovely place to enjoy Afternoon Tea overlooking the hotel's scenic grounds and views beyond.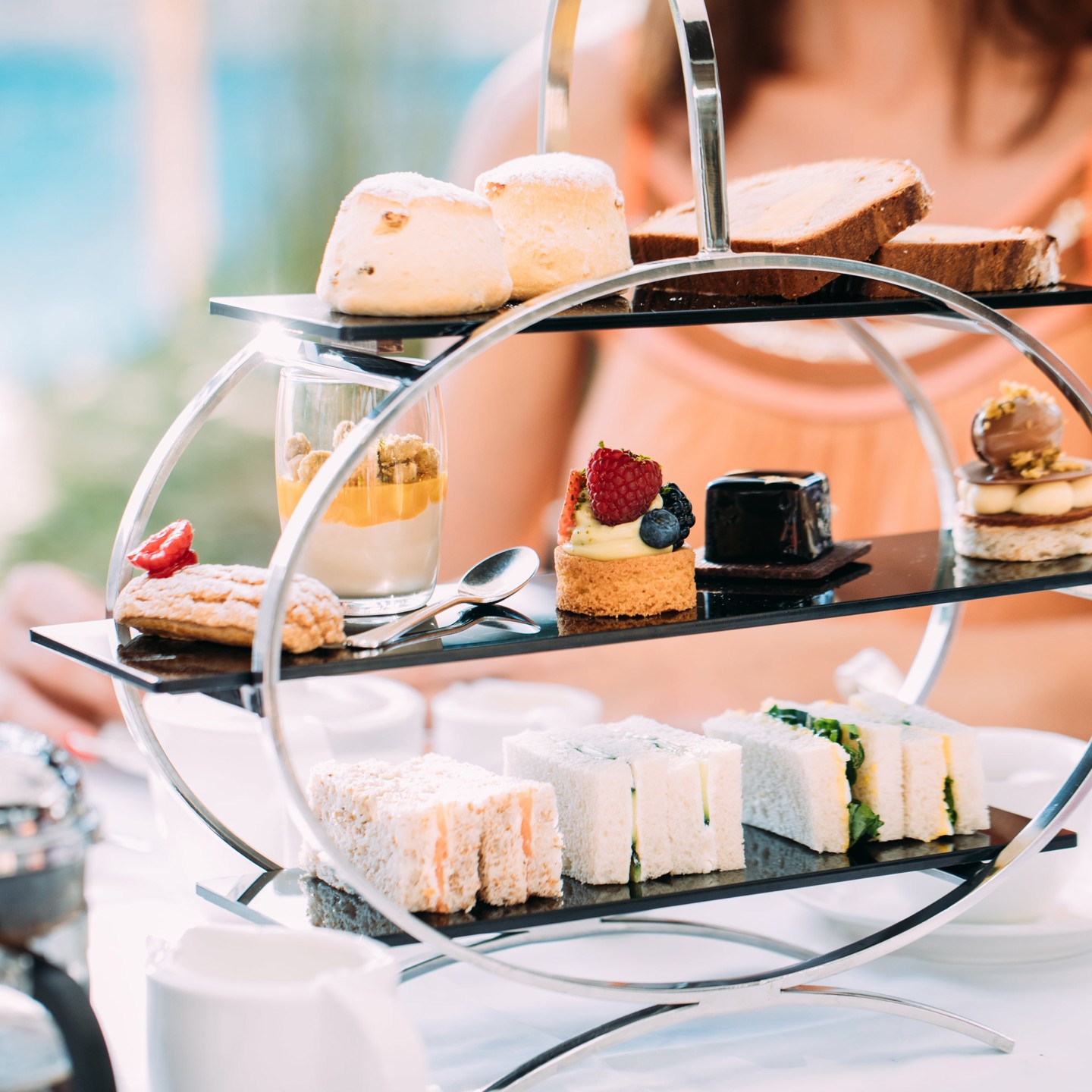 St Brelade's Bay Hotel
---
Afternoon Tea at St Brelade's Bay Hotel is popular with visitors and locals alike. Sample a selection of sandwiches, fresh homemade scones and an assortment of delicate cakes made by the hotel's talented pastry team. A selection of teas and coffees are available, as well as Champagne or Prosecco for those in the mood. Afternoon Tea can be taken in the stunning Sun Lounge, bar area, terrace (weather permitting), or even served in your room. Gluten-free Afternoon Tea is also available.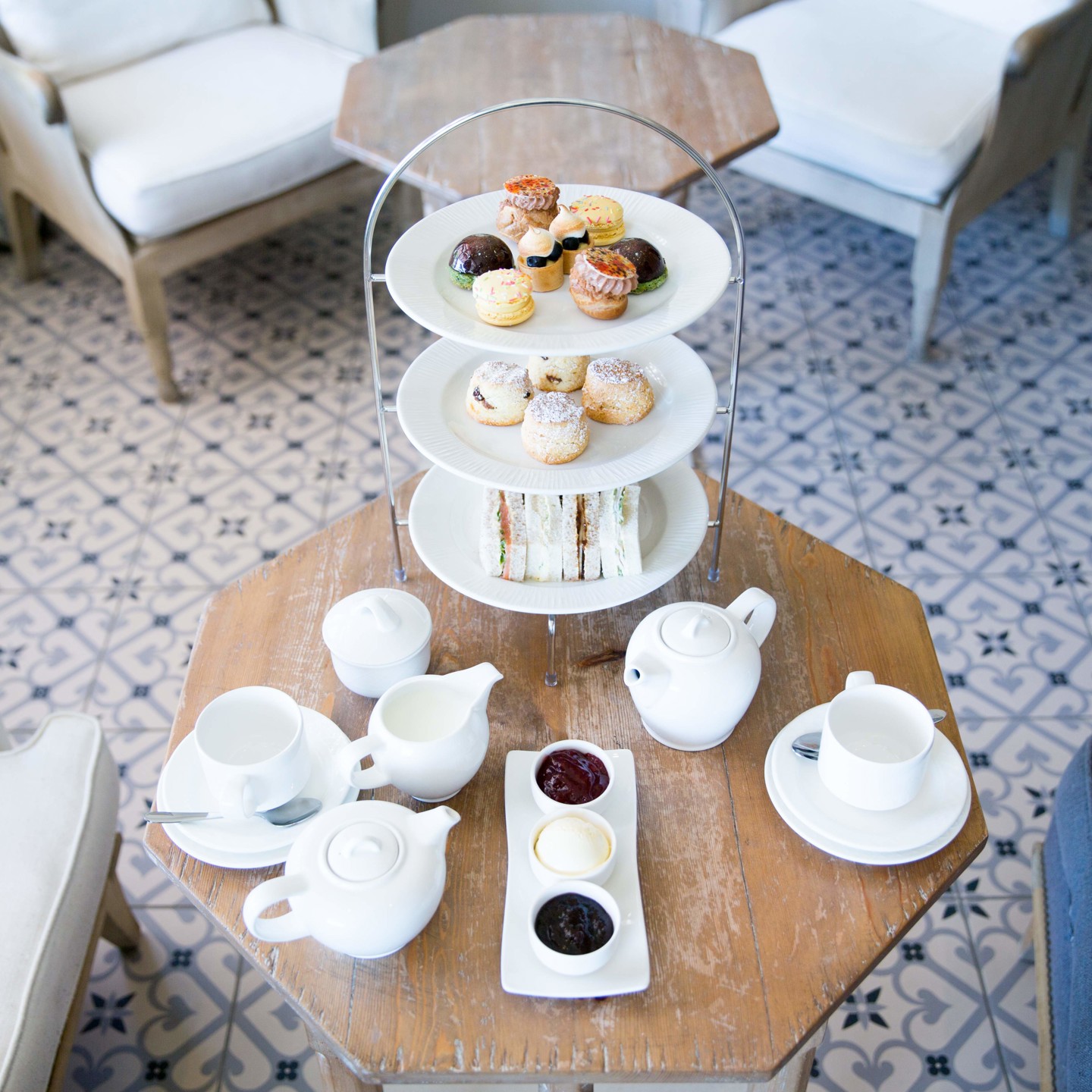 Grand Jersey Hotel & Spa
---
Vegans and vegetarians will find Afternoon Tea options catering to their every need here. The hotel's Vegan Afternoon Tea is completely free from dairy, yet full of flavour and can be enjoyed on the hotel's large suntrap terrace, elegant Champagne Lounge or in one of their private event rooms. Traditional, Vegetarian, Savoury, Gluten-free, and Children's Afternoon Teas round out the hotel's stellar offering.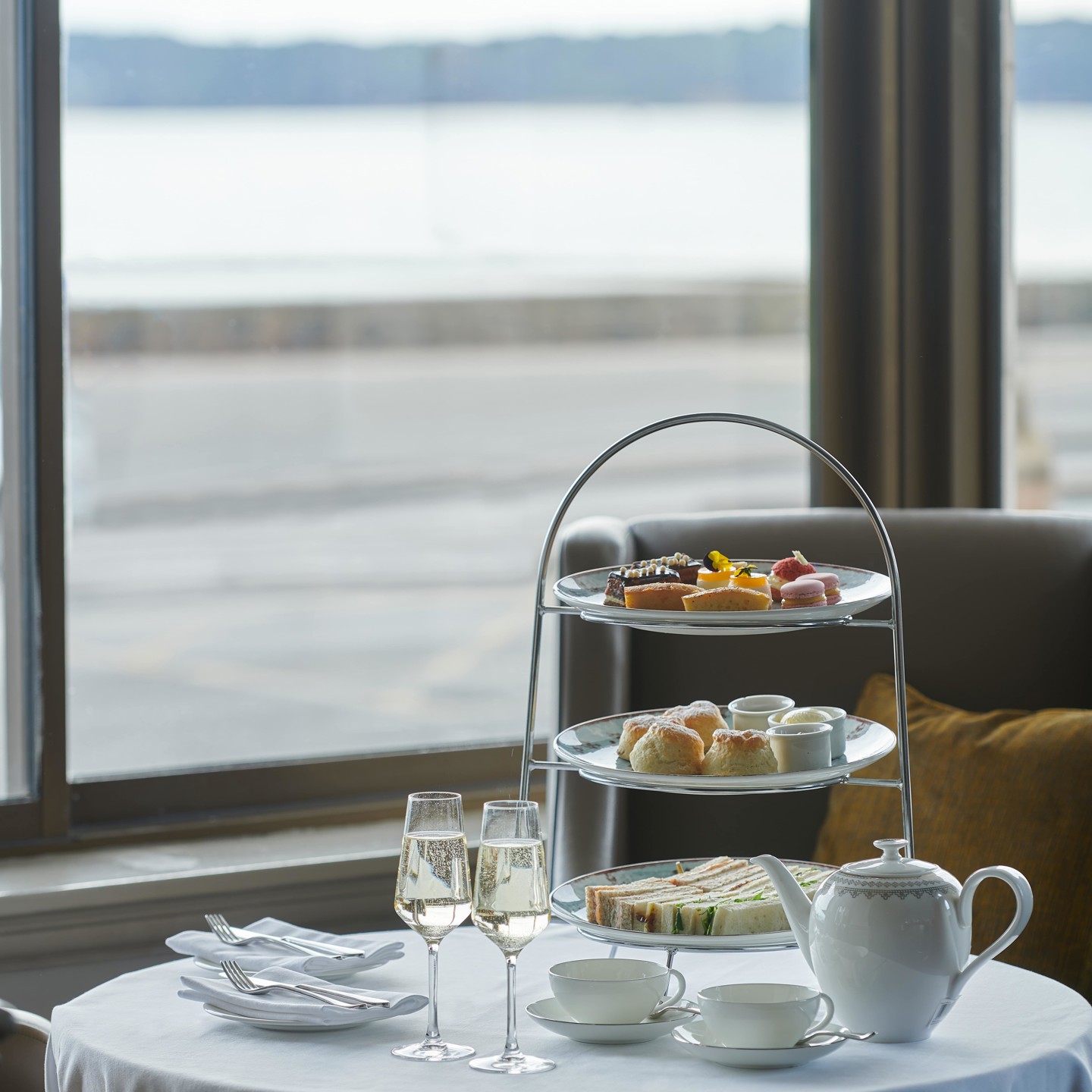 L'Horizon Beach Hotel & Spa
---
Perfect for anyone with more of a 'savoury tooth' than a 'sweet tooth', the hotel offers a unique, savoury twist on the dainty cakes and finger sandwiches you would normally expect to see in a traditional Afternoon Tea. Savoury Afternoon Tea is available daily, in addition to Traditional Afternoon Tea, on the stunning beach-side Terrace during the summer months or in the relaxing surroundings of the lounge.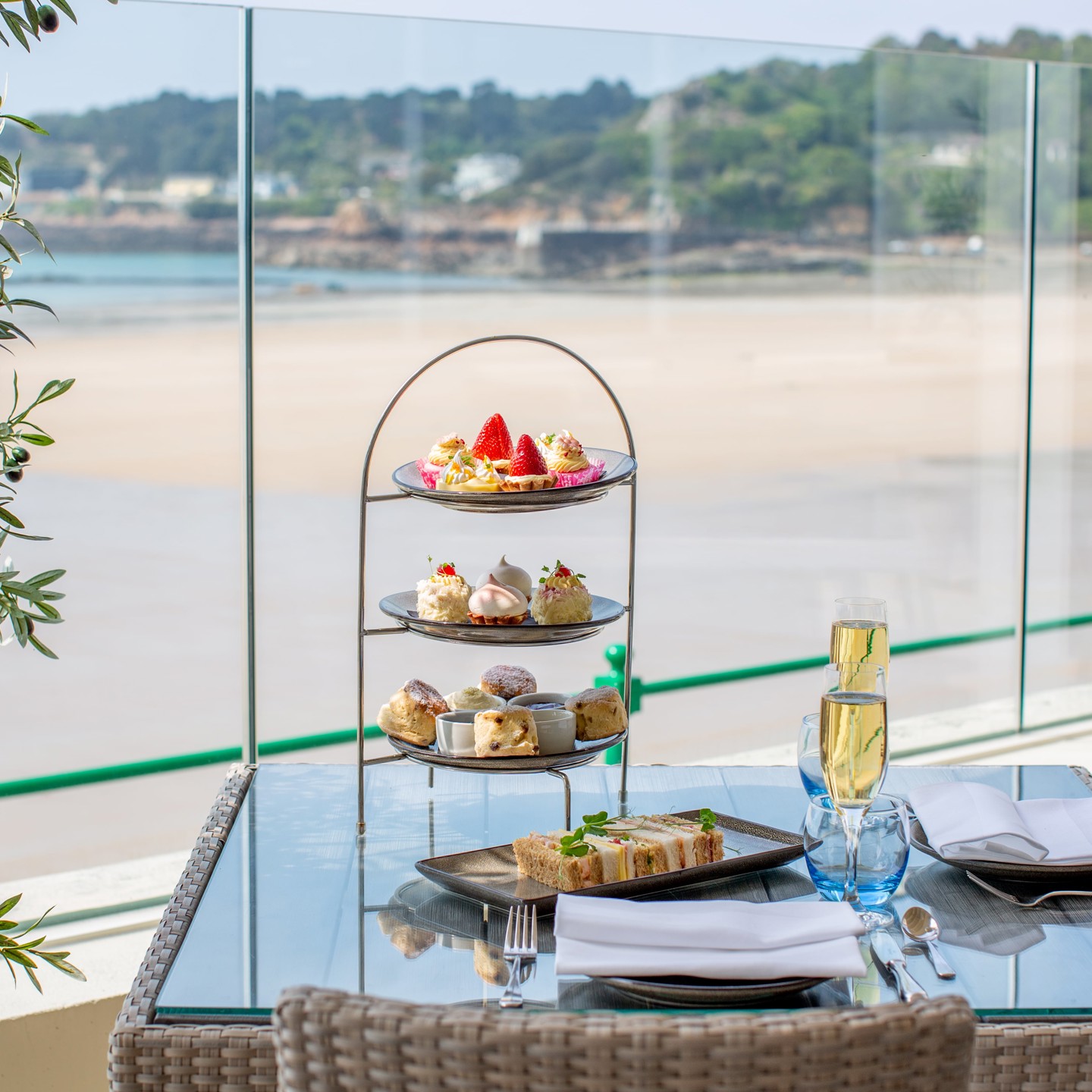 The Royal Yacht
---
For anyone who loves to be in the middle of the action, Afternoon Tea on the popular Zephyr terrace is the place to be and be seen. Bask in the sunshine or perhaps watch the hustle and bustle from the balcony of Restaurant Sirocco where you can also take in the glistening harbour views with a glass of Champagne in hand. Afternoon Tea can also be enjoyed in any of the hotel's event rooms while you celebrate your special moments.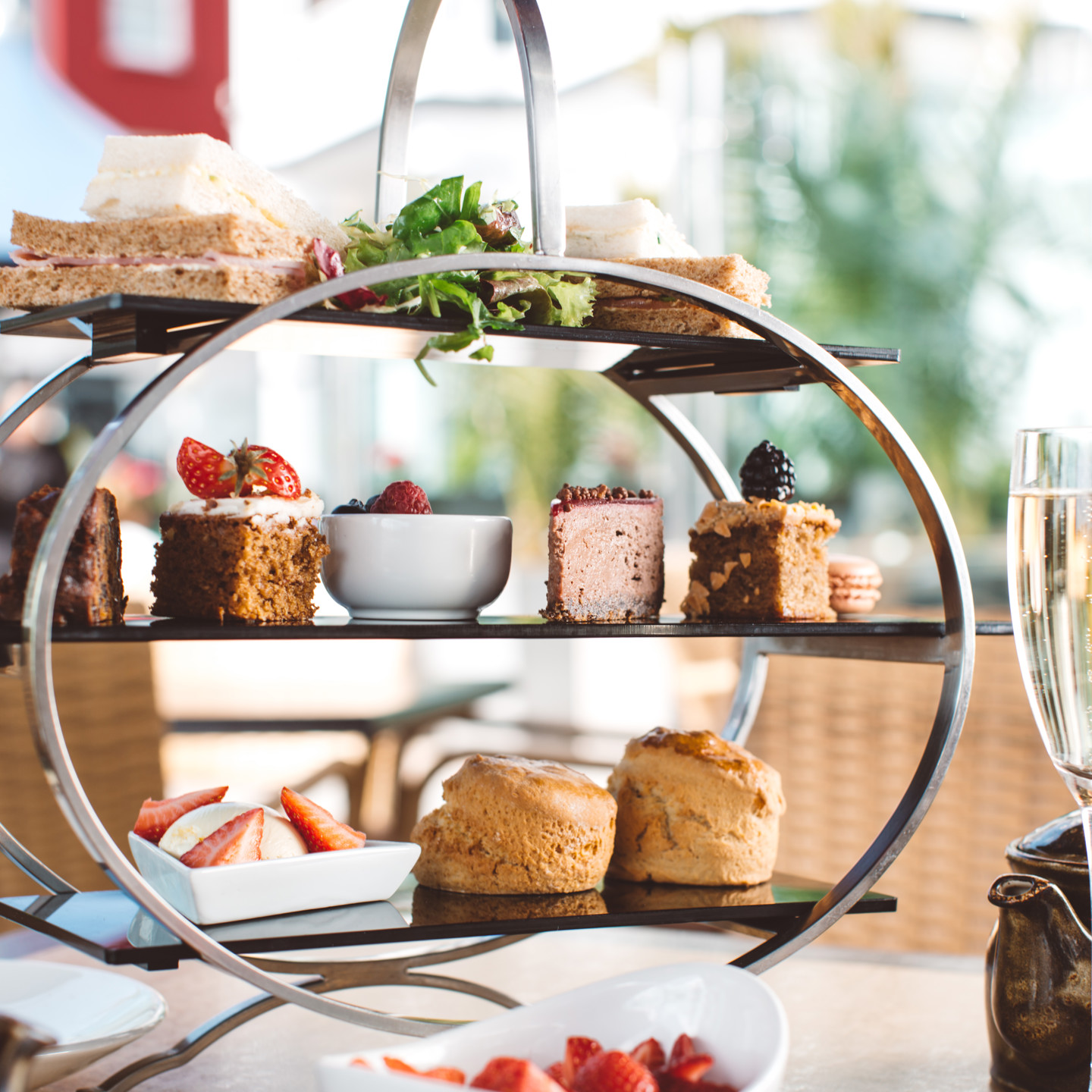 The Club Hotel & Spa
---
Experience a truly mouth-watering Afternoon Tea including a selection of loose leaf teas & herbal infusions served with Bohemia Tea Sandwiches and a delicate collection of cakes and fancies inspired by the head pastry chef. Afternoon Tea is served in the Club Bar, on The Roof Terrace, and around the Club Hotel's outdoor pool in summer. An Afternoon Tea 'hamper' is also available for those who'd like to take their Afternoon Tea home or to the beach.