Cycling
---
Cycling is an activity enjoyed year-round in Jersey. With mild winters and warm summers, the local landscape will take your breath away. Take the opportunity to explore the island's nooks and crannies and enjoy beautiful vistas at every turn. Confident cyclists will find the island's steep climbs challenging while beginners can enjoy a bit of assistance from an e-bike.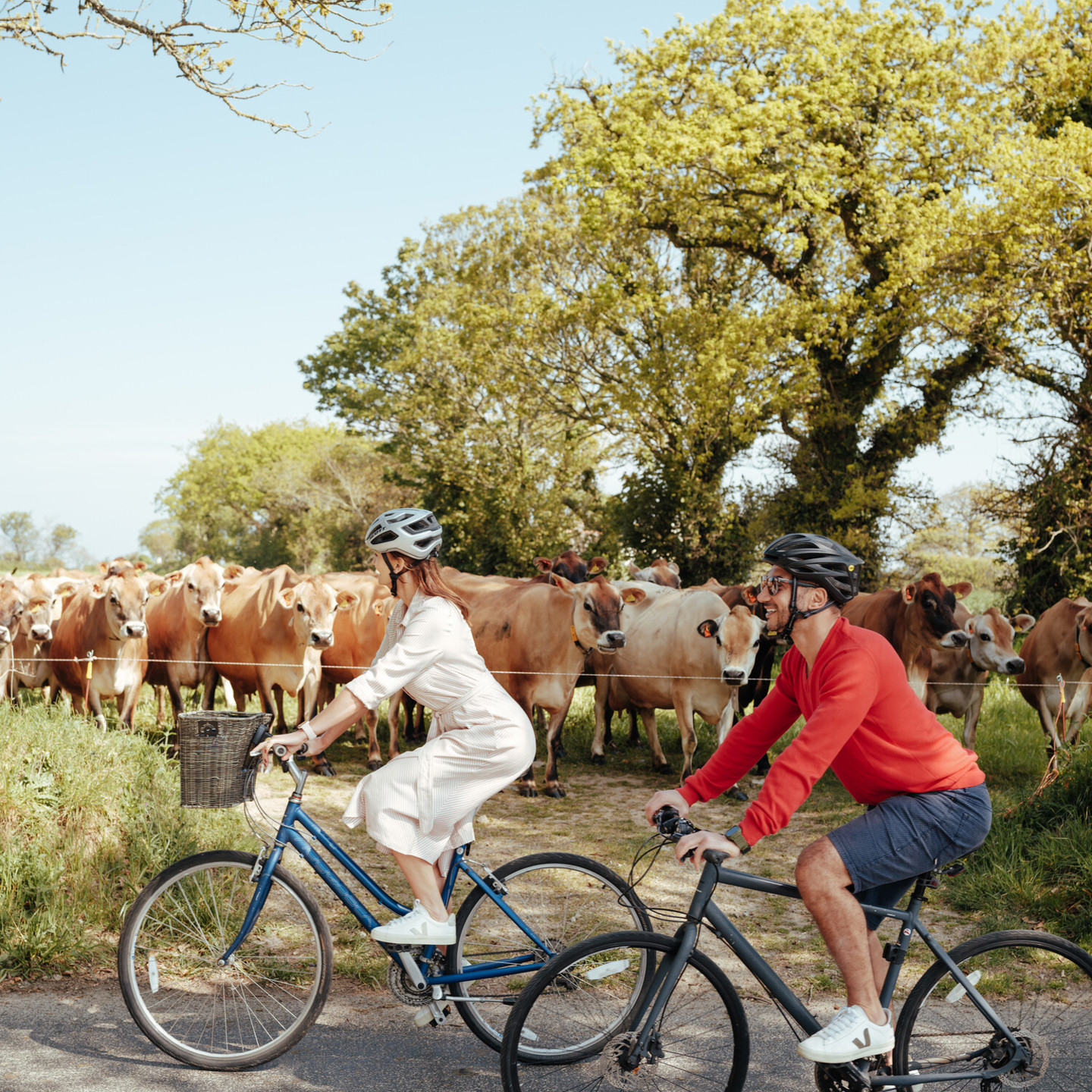 Walking
---
With routes perfect for anyone from the beginner to the keenest hiker looking for a good challenge, Jersey offers an abundance of easy, moderate, and challenging terrain. Take a leisurely walk around one of the island's scenic reservoirs, get your heart pumping as you explore the island's challenging cliff paths, saunter along green lanes and inland paths, or take a relaxed stroll along one of the island's many beautiful beaches. 
Don't miss: The Railway Walk – a dedicated path taking you inland from Corbiere Lighthouse to St Aubin.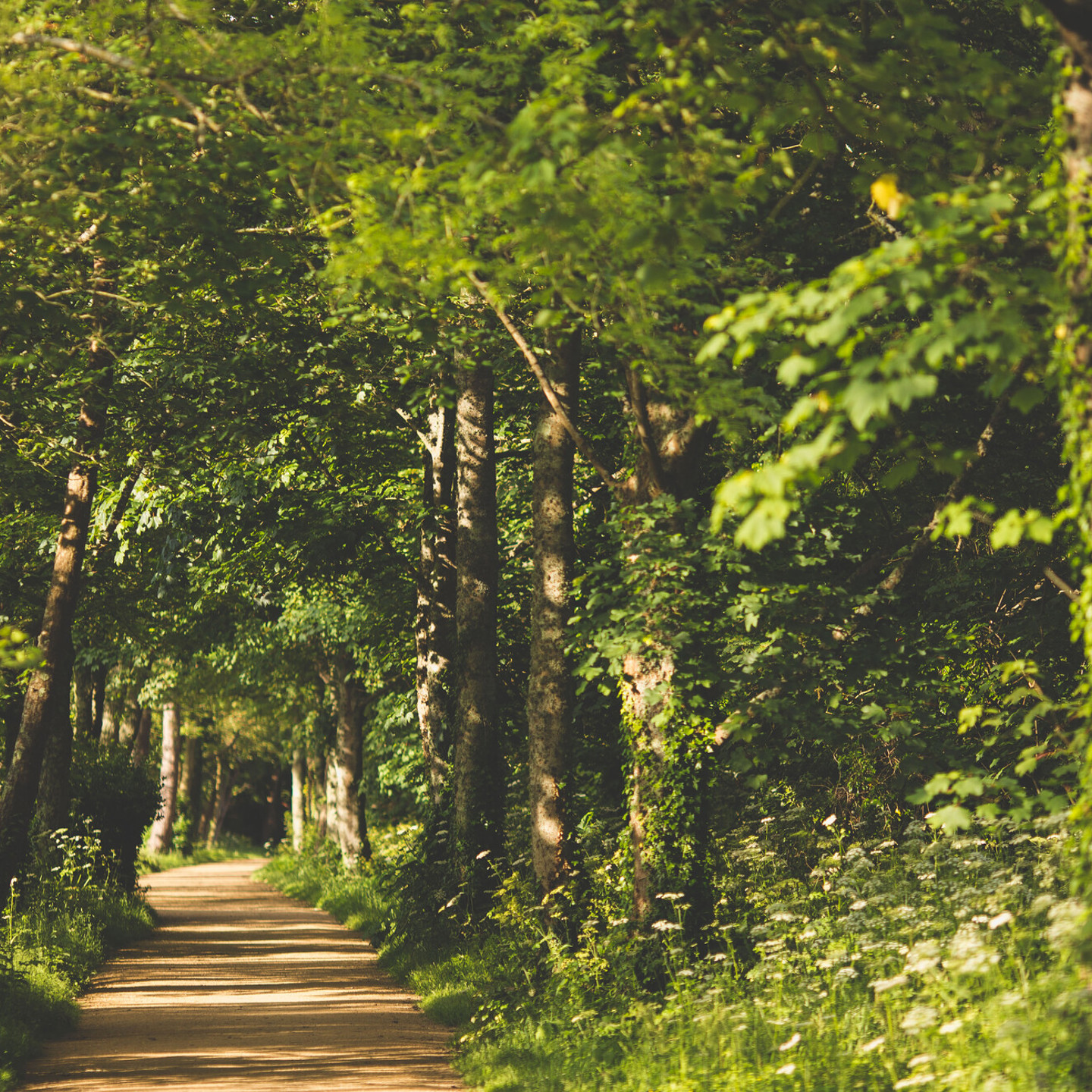 Running
---
If you're the kind of person who always packs your trainers when you go on holiday, you'll love what Jersey has in store. Push yourself to the limit on the steep north coast cliffs or take a leisurely jog along the Railway Walk or along the promenade between St Aubin and St Helier while enjoying the ever-changing sea views along the way. Love a bit of competition? Join the local Parkrunners or enter one of the island's many running events including a marathon, half-marathon, and other niche running events.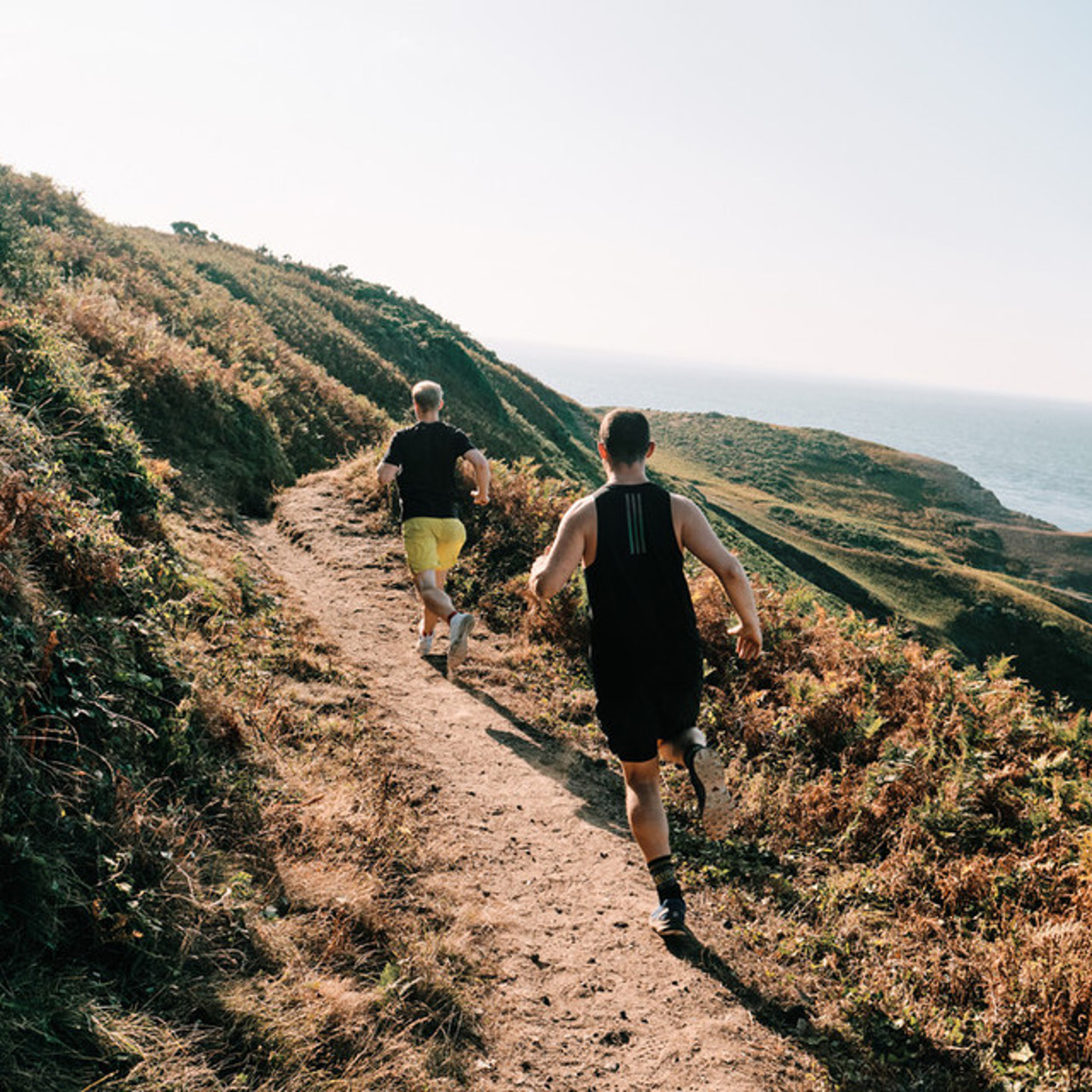 Yoga
---
Experience all the benefits of a grounding and contemplative yoga practice with the added enjoyment of being in nature. During the warmer months, you'll discover drop-in yoga classes on several beaches, at historic monuments, and in private locations including the stunning grounds at The Atlantic Hotel. Sun salutations under the summer sun – can yoga get any better?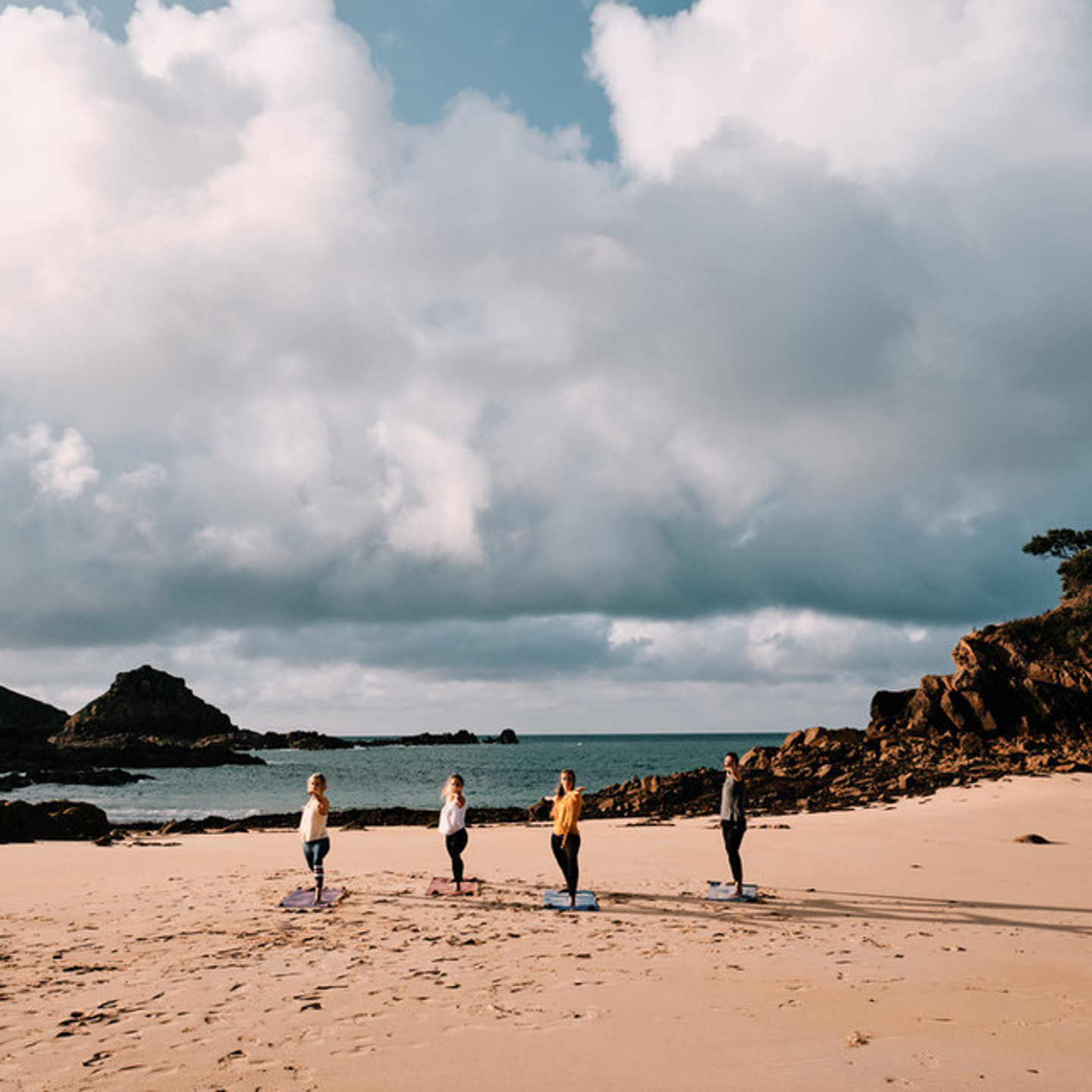 Extreme Sports
---
Any adrenaline junkie will find plenty to keep themselves busy whatever the season or weather. Leap from Jersey's cliffs on a coasteering adventure, climb the island's rugged rockfaces and see the island from great heights when abseiling or see the island from the sea as you kayak around and into the many bays and caves. The keenest athletes can participate in one of the island's many triathlon events where you can push your swim, bike and runs skills to a new level.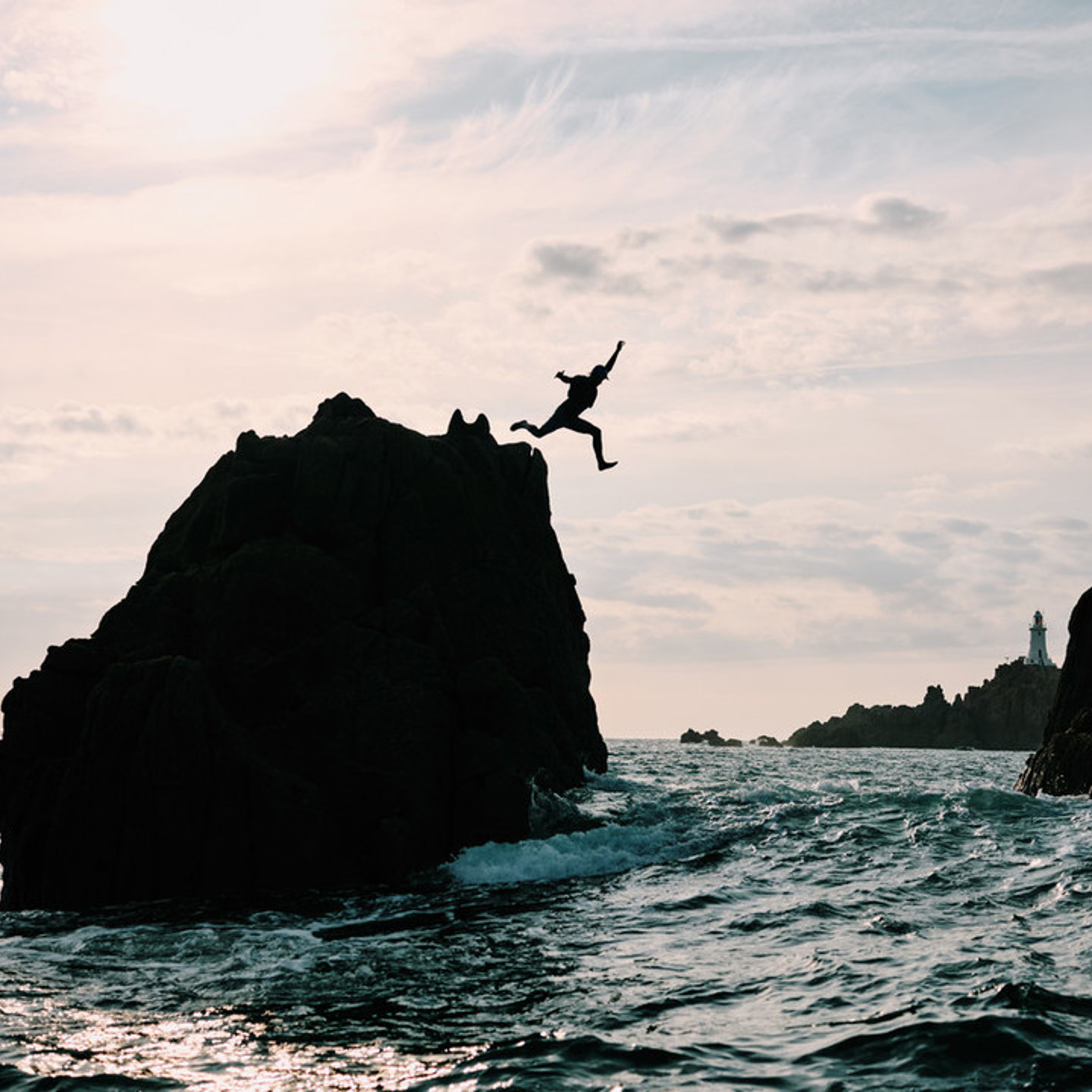 Golf
---
Jersey's six golf courses, three of which are 18-hole championship greens, are sure to keep golfers happy. The sea not only provides stunning scenery for Jersey's most popular courses, but also makes them challenging. Winds coming off the sea can make La Moye and The Royal Jersey a good test for even the best golfer. If you don't fancy hitting the course, Longueville Golf Range will get you in the swing, without having to pace the green.